2015 ANNUAL REPORT
We are grateful for our members, volunteers, and donors! 2015 was another exciting year of accomplishments. As the RRGCC continues to grow and improve, the climbing community continues to respond with increased support.
RRGCC CONTINUES TO BUILD
9 Trail Days | 3 Major Projects Completed | 205 Volunteers
After spring flooding of historic proportions, volunteers from across the climbing community came together to rebuild bridges that had been swept away. The RRGCC received a grant from Trango to rebuild the belay bases at The Shire, one of the most popular beginner cliffs on the Pendergrass-Murray Recreational Preserve. With expert design, the main trail in the Miller Fork Recreational Preserve was moved up and away from the muddy road. In September, the Access Fund held the Climbing Steward Training Series Trail Day Weekend at Red River Gorge. The RRGCC was pleased to be able to take part in this great event for training future trail-building leaders.
RRGCC PAYS MFRP MORTGAGE
In 2013, the RRGCC took out a $200,000 mortgage to purchase the MFRP, 309 acres of undeveloped land with great potential for climbing. In 2015, the RRGCC made the regular payment of $30,000 plus an additional $6,000 with extra funds raised through Rocktoberfest and other events. The outstanding balance on the property is now $69,101. With the community's continued support, the mortgage should be paid in full at the end of 2017.
REVENUE vs EXPENSES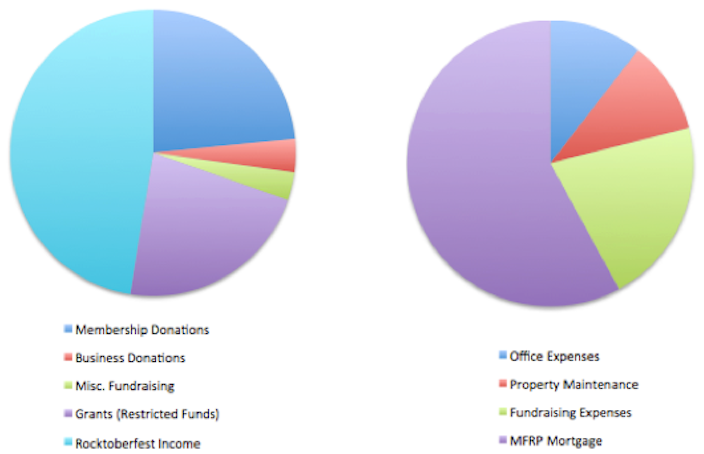 Donate